3375 S Hwy 97, Cantonment, FL 32533 detailed description
Commercial property for lease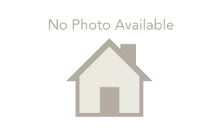 Description
This beautiful parcel of HC/LI land sits on 13 acres off of Highway 97 South. You are greeted with a very nice wood fenced entrance to the property which leads you to the warehouse and laydown yard. A 5,000 square foot warehouse with two roll up doors sits on the back right corner of the property. Current owner ran a trucking company out of this site which allows for plenty of room for a semi truck radius. The future land use allows for mixed use as follows: -25 dwellings per acre -Light industrial -Distribution and wholesale warehousing, and manufacturing, all within confines of the building. Building price details: $1,500,000.
Property Details

| | |
| --- | --- |
| Property Type: | Commercial (Other) |
| Status: | Available |
| Price: | $ 115,384 +/Acre |
| Lot Size: | 13.000 Acres |
| Submarket: | Industrial, Office, Other |
| MSA: | Pensacola-Ferry Pass-Brent |
| Zoning: | HC/LI |
| Buildings: | 1 |
| Terms: | Undisclosed |
| Added: | 06/10/2019 |

Contact info
Thomas V McVoy
Deborah J. Anglin, SIOR

See also
Note

Details Info about this row that located on 3375 S Hwy 97, Cantonment, FL 32533 was got from trusty sources, but Florida Condo Auctions can't guarantee that details about listing price, status, facts, images and owner are correct, because this listing can be changed or removed from market without notice. If You need to receive additional details about this property try to ask directly listing agent or owned.

If you see any error or mismatches on this page – click here.