475 TATE RD, Cantonment, FL 32533 detailed description
Commercial property for lease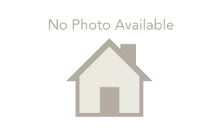 Description
** PERFECT FOR "BIG BOX" STORE OR WAREHOUSE / DISTRIBUTING / MANUFACTURING USE. POSSIBLE ACCESS TO RAIL! **It is believed that this is by far the largest vacant parcel on US 29 north of 9 Mile Road in the Cantonment & Gonzalez area which is experiencing a high level of growth. The planned commerce parks of ECUA & Florida West will further add to the economic pressures and demand for both commercial and residential properties. One of the best features is the presence of rail behind the property. It should be easy to put a siding into the property if desired.The size and shape are such many types of commercial operations can be located here such as a Walmart, large corporate offices, & manufacturing and distribution, to name a few.There is an old family home on the property, about 2200 sq ft and some outbuildings which have been given no value by the owners. However, the home is sound and could make a temporary base of operations or security on the property while under development. Building price details: $2,500,000.
Property Details

| | |
| --- | --- |
| Property Type: | Commercial (Other) |
| Status: | Available |
| Price: | $ 113,636 +/Acre |
| Lot Size: | 22.000 Acres |
| Submarket: | Industrial, Mobile Home Park, Office, Retail, Self Storage, Other |
| MSA: | Pensacola-Ferry Pass-Brent |
| Zoning: | HC/LI |
| Buildings: | 1 |
| Terms: | Cash to Seller, Purchase Money Mortgage |
| Added: | 12/06/2017 |
| Last Update: | 03/20/2018 |

Contact info
Warren Ted Brown

Real Estate Counselors, Inc.



See also
Note

Details Info about this row that located on 475 TATE RD, Cantonment, FL 32533 was got from trusty sources, but Florida Condo Auctions can't guarantee that details about listing price, status, facts, images and owner are correct, because this listing can be changed or removed from market without notice. If You need to receive additional details about this property try to ask directly listing agent or owned.

If you see any error or mismatches on this page – click here.