Bayshore Dr. & Iron Age Street, Safety Harbor, FL 34695 detailed description
Commercial property for sale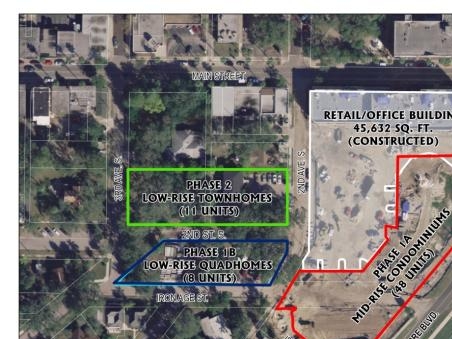 Bayshore Dr. & Iron Age Street, Safety Harbor, FL 34695
Loading...
Description
There are 3 parcels, (please see attached legal)a 1.29 acre Condominium Site, a .18 acre portion of existing retail common area, and a .65 acre townhome site. The Parcels are vacant and are part of the Harbour Pointe Village, a partially completed mixed use development. The retail and office component (two stories, 45,632sf) of the Harbor Point Village is completed and occupied with national credit tenants including Starbucks, Cold stone creamery and Crispers. The Parcels also include a 0.18 acre parcel that is improved with a fountain and common areas connected with the existing retail and office development. The parcels have received approval for the development of 56 residential units (48 mid-rise condos & 8 low-rise quad townhomes. Entitlements are valid until November 2013. A Certificate of Concurrency has been issued for the project. The site benefits from water views of the Upper Tampa Bay and Marina. Building price details: $1,650,000.
Property Details

| | |
| --- | --- |
| Property Type: | Land |
| Status: | Available |
| Price: | $ 797,101 +/Acre |
| Lot Size: | 2.070 Acres |
| MSA: | Tampa-St. Petersburg-Clearwater |
| Zoning: | CRD |
| Terms: | Other |
| Added: | 01/26/2012 |
| Last Update: | 01/15/2013 |

Contact info
813-418-7056 [Office]
See also
Note

Details Info about this row that located on Bayshore Dr. & Iron Age Street, Safety Harbor, FL 34695 was got from trusty sources, but Florida Condo Auctions can't guarantee that details about listing price, status, facts, images and owner are correct, because this listing can be changed or removed from market without notice. If You need to receive additional details about this property try to ask directly listing agent or owned.

If you see any error or mismatches on this page – click here.