324 Main St, Safety Harbor, FL 34695 detailed description
Commercial property for sale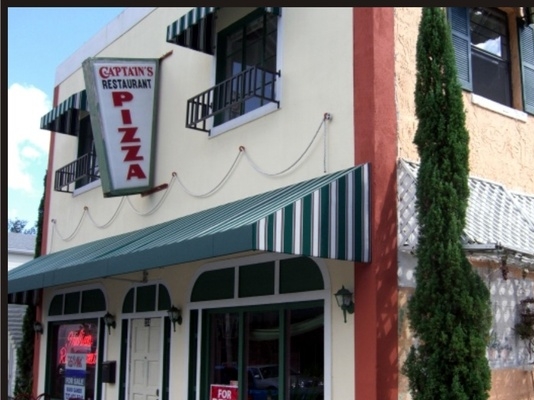 324 Main St, Safety Harbor, FL 34695
Loading...
Description
This free standing, concrete, two story building sits on Main Street in the town of Safety Harbor. The first floor is 2,100 square feet and has been a family owned Italian Restaurant for thirty years. The second floor is 2,075 square feet and is occupied by three apartments which are used as rentals. The owner of this building also owns the restaurant business on the first floor and the business IS INCLUDED in the sale of the property. The lot behind the restaurant (123 3rd Ave S Safety Harbor, FL, 34695) IS INCLUDED in the sale of the subject property. This lot provides rear parking for the restaurant and also includes a small 721 sq.ft. rental property. The subject property is located on Main Street in the town of Safety Harbor. At the head of Old Tampa Bay lays the City of Safety Harbor, neighbored by the major cities of Clearwater and Tampa. This quaint community of 7,575 families boasts a famous resort, distinctive shops, award winning restaurants and plenty of family fun. Building price details: $595,000.
Property Details

| | |
| --- | --- |
| Property Type: | Retail |
| Use Types: | Restaurant |
| Status: | Available |
| Price: | $ 143 +/SF |
| MSA: | Tampa-St. Petersburg-Clearwater |
| Buildings: | 1 |
| Tenancy: | Multiple Tenants |
| Terms: | Cash to Seller |
| Added: | 11/13/2012 |
| Last Update: | 01/15/2013 |

Contact info
727-789-5555 [Office]
See also
Note

Details Info about this row that located on 324 Main St, Safety Harbor, FL 34695 was got from trusty sources, but Florida Condo Auctions can't guarantee that details about listing price, status, facts, images and owner are correct, because this listing can be changed or removed from market without notice. If You need to receive additional details about this property try to ask directly listing agent or owned.

If you see any error or mismatches on this page – click here.