7411 N Taylor Rd, Seffner, FL 33584 detailed description
Commercial property for sale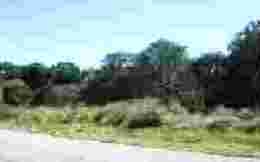 7411 N Taylor Rd, Seffner, FL 33584
Loading...
Description
40 Prime Acres, High & Dry, on a busy corner in Thonotosassa near I-4. Public water is at the property front door. Stone Lake Ranch luxury housing community is a nearby area of beautiful homes. Future land use is AE, or 2.5 acres per lot. Current zoning is A/R or 5 acres per lot. This site is a classic example of what Thonotosassa is all about - Rural living near to it all; ideal for 5 acre home sites within 20 minutes of Downtown Tampa. What an amazing price decrease! Current price is $769,000 or $19,225 per acre. The previous price was $865,000 or $21,625 per acre. In addition, the most interesting fact about this new price is that I recently sold 6.79 acres, which were located almost within walking distance of the subject, with no water, for $36,818 per acre. In summation, the subject 40 acres, which is high and dry, with public water, is well worth $19,225/acre, period. Seller may allow owner financing with an appropriate down payment and proper credit. Building price details: $769,000.
Property Details

| | |
| --- | --- |
| Property Type: | Land |
| Use Types: | Agricultural, Residential (Single Family) |
| Status: | Available |
| Price: | $ 19,424 +/Acre |
| Lot Size: | 39.590 Acres |
| MSA: | Tampa-St. Petersburg-Clearwater |
| Zoning: | AR |
| Terms: | Cash to Seller, Other |
| Added: | 09/03/2013 |
| Last Update: | 09/21/2013 |

Contact info
Ted C Hager: 813-440-5946 [Office]

Coldwell Banker Commercial NRT



See also
Note

Details Info about this row that located on 7411 N Taylor Rd, Seffner, FL 33584 was got from trusty sources, but Florida Condo Auctions can't guarantee that details about listing price, status, facts, images and owner are correct, because this listing can be changed or removed from market without notice. If You need to receive additional details about this property try to ask directly listing agent or owned.

If you see any error or mismatches on this page – click here.