7782 E Timber Ln 2, Inverness, FL 34453 detailed description
Commercial property for lease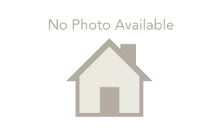 Description
Ask me about the new USDA "No money down new construction loan"! Build your dream home on this beautiful lakefront cleared lot. Paved roads will lead you to this private paradise. Property is located close to shopping, the interstate, and everything The City of Inverness has to offer. Come relax away from the busy part of town directly on the water. Canal leads to the Lake Tsala Apopka chain. This lot is completely build able with the survey elevations already complete as well as the wet land line delineated. Lots are connected and can be bought together if more acreage is needed. Building price details: $9,900.
Property Details

| | |
| --- | --- |
| Property Type: | Commercial (Other) |
| Status: | Available |
| Price: | $ 29,117 +/Acre |
| Lot Size: | 0.340 Acres |
| Submarket: | Residential (Single Family) |
| MSA: | Homosassa Springs |
| Zoning: | CLR |
| Buildings: | 1 |
| Terms: | Cash to Seller, Owner Financing |
| Added: | 06/14/2019 |

Contact info
Elias George Kirallah

CENTURY 21 J W Morton Real Estate, Inc.



Note

Details Info about this row that located on 7782 E Timber Ln 2, Inverness, FL 34453 was got from trusty sources, but Florida Condo Auctions can't guarantee that details about listing price, status, facts, images and owner are correct, because this listing can be changed or removed from market without notice. If You need to receive additional details about this property try to ask directly listing agent or owned.

If you see any error or mismatches on this page – click here.