8107 Blackwater Ridge Rd, Milton, FL 32570 detailed description
Commercial property for lease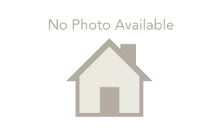 Description
AMAZING OPPORTUNITY! Fantastic Opportunity to start your own Trail Riding Adventure business...This 20 acre property with boundaries on three sides of the Blackwater State Forest gives unlimited access to the many horse trails that can circle right back to your private base camp...One mile to twenty miles take your pick of trails...Crystal clear creeks to cross, abundant wildlife and private quiet peacefulness makes this investment property a horse back riders dream come true. There are two barns with room to expand to keep overnight equine guests happy.Whether you host events or private overnight group trail rides this property is already accommodating. Week long or weekend units available all new and ready to go, best of all a very nice Owners home completely renovated with hardwood floors and too many amenities to list awaits the Camp manager. What would a Horse camp be without a camp store?... A spacious new Log cabin camp store awaits you to check in your quest and profit from all the forgotten sundries, horse needs, ice and don't forget your Camp's T shirt sales as everyone wants a souvenir of the great places they trail ride. Did I forget to mention State owned Coldwater trail rides are located in the the same Blackwater Forest and the same creek that was listed in Trail Rider Magazine as one of the the top ten destinations in the U.S.A. for trail riding is the same Coldwater Creek that borders this property and the same Blackwater Forest replete with horse trails? Better than a big state facility you get to offer small private stays to groups that get the entire facility, being on 20 acres you can do that.There is no limit to the potential of this property to pay for itself, all that is needed are your creative ideas to make you income year after year.A must see property.
Property Details

| | |
| --- | --- |
| Property Type: | Commercial (Other) |
| Status: | Available |
| Price: | $ 695,000 |
| Lot Size: | 20.120 Acres |
| Submarket: | Horse, Ranch, Other |
| MSA: | Pensacola-Ferry Pass-Brent |
| Zoning: | MOBILE HOME |
| Buildings: | 1 |
| Terms: | Cash to Seller |
| Added: | 06/07/2019 |

Contact info
Michael Russo

Business & Commercial Brokerage, Inc.



See also
Note

Details Info about this row that located on 8107 Blackwater Ridge Rd, Milton, FL 32570 was got from trusty sources, but Florida Condo Auctions can't guarantee that details about listing price, status, facts, images and owner are correct, because this listing can be changed or removed from market without notice. If You need to receive additional details about this property try to ask directly listing agent or owned.

If you see any error or mismatches on this page – click here.