21 N New Warrington Rd, Pensacola, FL 32506 detailed description
Commercial property for lease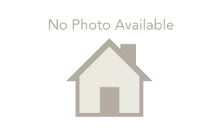 Description
Two story single or multi-tenant building located just outside the gate to Corry Station. Property contains just over 21,000 SF of usable space. The north side of the 1st floor was a former bank branch and includes a full drive thru and a safe/vault. Offices and conference room on the south side of the building have an open floor plan with plenty of space for a show room and smaller offices. 2nd floor has numerous classroom style rooms and a center admin core area. Site is 2 +/- acres, and has two points of access. The part of Pensacola is an active and thriving commercial corridor. 21,000 + SF, single or multi user buildingSite is 2 +/- acres, and has two points of access. Property also available to leaseActive and thriving commercial corridor. Building price details: $1,550,000.
Property Details

| | |
| --- | --- |
| Building Name: | 21,000 SF Office Bldg - Near Navy Base |
| Property Type: | Commercial (Other) |
| Status: | Available |
| Lot Size: | 2.700 Acres |
| Year Built: | 1978 |
| Submarket: | Office Building |
| MSA: | Pensacola-Ferry Pass-Brent |
| Zoning: | COM |
| Buildings: | 1 |
| Terms: | Undisclosed |
| Added: | 03/23/2018 |
| Last Update: | 05/23/2018 |

Contact info
Scott Jennings
Jack R Williams

See also
Note

Details Info about this row that located on 21 N New Warrington Rd, Pensacola, FL 32506 was got from trusty sources, but Florida Condo Auctions can't guarantee that details about listing price, status, facts, images and owner are correct, because this listing can be changed or removed from market without notice. If You need to receive additional details about this property try to ask directly listing agent or owned.

If you see any error or mismatches on this page – click here.