8564 San Pablo Ave, North Port, FL 34287 detailed description
Commercial property for lease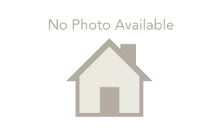 Description
Merritt Realty Corporation is pleased to announce the exclusive listing of this Highly concentrated 7 Single Family Rental Portfolio in North Port and Port Charlotte FloridaProperty HighlightsOpportunity to Purchase a Fully Occupied and Renovated PortfolioOpportunity for an Investor to Continue Cash Flowing. Modest Rent Increases were Modeled but a More Aggressive Investor Can Increase Rents Further.Highly Financeable SFR Portfolio.Homes Located Closely Together. Provides the Opportunity to Increase Returns Through Hands-On ManagementContact Listing Agent for more information. Building price details: $1,095,000.
Property Details

| | |
| --- | --- |
| Property Type: | Commercial (Other) |
| Status: | Available |
| MSA: | North Port-Sarasota-Bradenton |
| Zoning: | SFR |
| Buildings: | 1 |
| Terms: | Undisclosed |
| Added: | 05/02/2018 |

Contact info
Kevin T Riordan PA

See also
Note

Details Info about this row that located on 8564 San Pablo Ave, North Port, FL 34287 was got from trusty sources, but Florida Condo Auctions can't guarantee that details about listing price, status, facts, images and owner are correct, because this listing can be changed or removed from market without notice. If You need to receive additional details about this property try to ask directly listing agent or owned.

If you see any error or mismatches on this page – click here.