2050 W County Hwy 30A M1-213, Santa Rosa Beach, FL 32459 detailed description
Commercial property for lease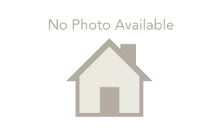 Description
Incredible opportunity to own an executive office space right on Hwy 30-A at Redfish Village Business Complex. This is a corner unit (670 sqft) and it offers a lot of natural light and amazing views. CAM fee is $351/mo and covers property insurance, common area maintenance, water/sewer/ garbage as well as access to two (2) Heated Pools, gated Private Beach Access, Fitness Center, and Boardwalk. Tax bill for 2017 was $885. Similar units currently lease for around $2000 2500/month.
Property Details

| | |
| --- | --- |
| Property Type: | Commercial (Other) |
| Status: | Available |
| Price: | $ 210,000 |
| Submarket: | Business Park, Executive Suites, Office Building, Research & Development, Other |
| MSA: | Crestview-Fort Walton Beach-Destin |
| Buildings: | 1 |
| Terms: | Cash to Seller, Other |
| Added: | 04/20/2018 |

Contact info
Oxana Solovieva

Note

Details Info about this row that located on 2050 W County Hwy 30A M1-213, Santa Rosa Beach, FL 32459 was got from trusty sources, but Florida Condo Auctions can't guarantee that details about listing price, status, facts, images and owner are correct, because this listing can be changed or removed from market without notice. If You need to receive additional details about this property try to ask directly listing agent or owned.

If you see any error or mismatches on this page – click here.