9400 Blk Hwy 87, Milton, FL 32583 detailed description
Commercial property for lease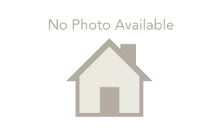 Description
Retail/Business location available for lease. Property is 1.6 acres and is located next to Piggly Wiggly & just north of I-10. Location boasts 350' of road frontage and is zoned HCD, which will work for most commercial applications. This location is on a direct route to Hwy 98, the city of Navarre & Navarre Beach. Other businesses in the area include Holiday Inn Express, Waffle House, Raceway & Kampgrounds of America ( KOA ). Property also available FOR SALE at $155,750. Owner financing possible.Hwy 87 S. retail/business location next to Piggly Wiggly & just north of I-10.350' on Hwy 87 just north of I-10 & next to Piggly Wiggly grocery store. 1.6 acresProperty also listed FOR SALE at $155,750.
Property Details

| | |
| --- | --- |
| Property Type: | Commercial (Other) |
| Status: | Available |
| Price: | $ 1,200 |
| Lot Size: | 1.600 Acres |
| Submarket: | Hospitality, Office, Retail, Other |
| MSA: | Pensacola-Ferry Pass-Brent |
| Zoning: | HCD |
| Buildings: | 1 |
| Added: | 04/04/2018 |

Contact info
David Valletto, SIOR

See also
Note

Details Info about this row that located on 9400 Blk Hwy 87, Milton, FL 32583 was got from trusty sources, but Florida Condo Auctions can't guarantee that details about listing price, status, facts, images and owner are correct, because this listing can be changed or removed from market without notice. If You need to receive additional details about this property try to ask directly listing agent or owned.

If you see any error or mismatches on this page – click here.